Ready to Fall in Love with Counter tops?
Have you been dreaming lately of how to change up that kitchen or bathroom of yours so it is up to your taste and standard? One of the top granite suppliers in O'fallon MO is your source for quality service and product, and I guarantee you will not be disappointed!
You know what people say, the kitchen is the "Heart of the Home". So it is important to make your kitchen space livable, functional and beautiful! One way to make an advancement in your kitchen to achieve this is to install new countertops. Visiting one of the top granite supplier in O'fallon MO is a great place to start. Stoneland Inc. is a top supplier of granite in O'fallon MO. They offer a wide range of exotic and designer slabs of granite and also carry a wide range of quartz, marble, and other designer stones.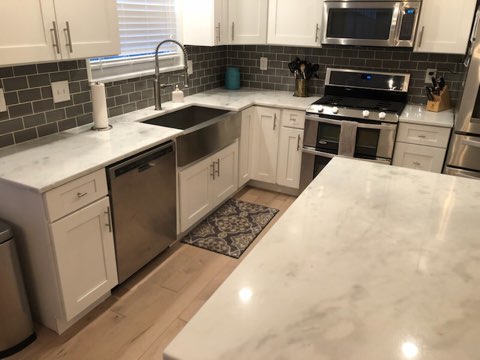 When it comes to installing new countertops the main concepts you consider are the quality of the stone, the price, and the uniqueness (or simple pattern if you prefer). When you stop by one of the top granite suppliers you will not be disappointed in the quality and quantity of stones available. You will also be greeted by some of the friendliest staff members in all of Missouri that are available to help you every step of the way to your dream kitchen or bathroom!
If you have a family and children, you understand the importance of quality materials and supplies. With granite, you will find more exotic and spontaneous patterns, after all, Mother Nature makes these and she is the greatest creator of stone you are going to find! If you are more of a simple pattern kind of person, quartz may be the way for you to go. Quartz is highly staining resistant and durable, and often times you are able to find simpler patterns because they are man-made. There is also a high-quality selection of marble if that is your taste or desire!
Whatever you need or want is with your countertops, the top granite supplier in O'fallon MO, Stoneland Inc will be able to help you achieve the exact look you are envisioning or looking for! You will not find a place with a better selection, or better price! When it comes to your kitchen, you want to make sure you walk in and instantly feel at home! You deserve that!