5 Most Popular White Granite Colors of 2018
by Dhruv Kar
Jul 24, 2018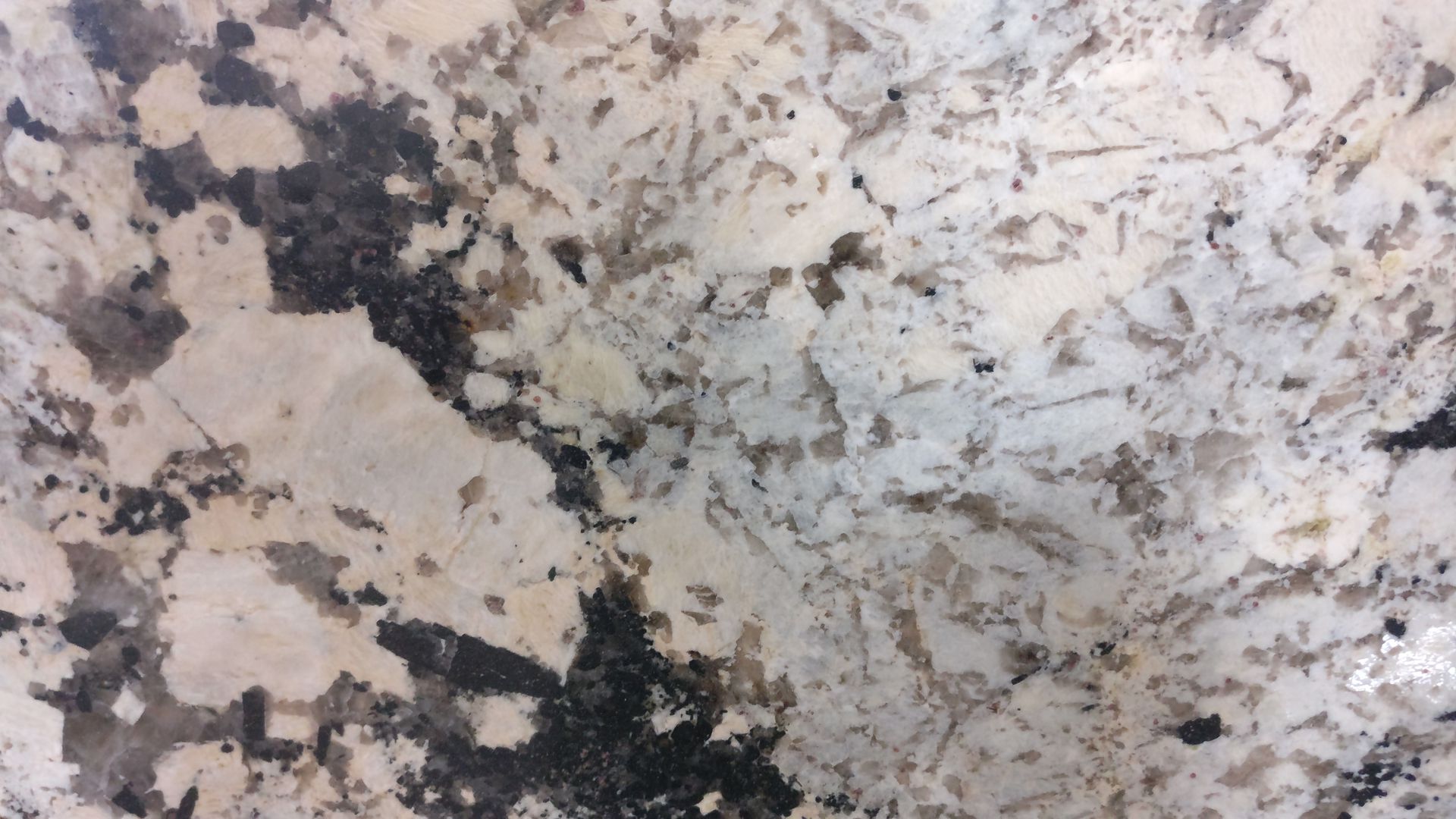 Several homeowners are looking to renovate their kitchens and have light colors bring out the natural light in their homes. They are finding that one of the best ways to achieve this is by using white countertops to lighten up the kitchen and make it look bigger than it is.
Hottest White Granite Trends on the Market
One of the most durable counter top materials is granite. It lasts for a long time and looks great in any kitchen; 2018's most popular white granite colors have been booming this year. Here we will tell you about the most popular white granite colors, and why people are raving over them!
Alaska White
[Alaska white granite is imported from Brazil.] (https://www.stonelandinc.com/inventory/alaska-white-granite/) It has beautiful light gray and black specks in it. This piece of granite would be beautiful in a large kitchen as its dark colors can make a small area look a bit smaller. It has a beautiful shine finish to it and is durable enough to be either a counter top or a show stopping floor piece.
Alaskino
[Alaskino is a another Brazilian piece of white granite] (https://www.stonelandinc.com/inventory/alaskino-granite/) colors for countertops. This slab of granite has much more black and brown in it which will add depth to any space. It is durable piece guaranteed to last the homeowner a long time. It is a great granite counter top for the kitchen or bathroom.
Antique White
[Antique White is a beautiful granite] (https://www.stonelandinc.com/inventory/antique-white-granite/) that originates from India. The white Granite colors for countertops is almost completely white. Within the granite are small black specks that go without adding dimension to the slab. The Antique White is best used for a kitchen or bathroom counter top and is a favorite trend as it can come with a matte or shiny finish. It is a guarantee to lighten up any space!
Blue Dunes
[The Blue Dunes is a favorite trend] (https://www.stonelandinc.com/inventory/blue-dunes-granite/) among modern decorators. As light gray paints on walls are becoming more and more popular as a decorating style, this Indian granite showstopper fits right in with the trends. The base of the granite is a lovely white color, with gray covering most of the white. The entire piece adds incredible detail and dimension to a space. The gray colors bring out any modern paint choice and the durability of the granite makes it a great choice for a counter top or long-lasting flooring option.
Fantasy White
[The Fantasy White counter top lives up to its name indeed.] (https://www.stonelandinc.com/inventory/fantasy-white-granite/) The white piece of granite contains multitudes of colors like gray, brown, and black in all shades of the colors. The darker colors make a pattern that look extremely like that of a sand dune. The intricate details on the granite is the type of beauty every decorator hopes to find. The Fantasy White granite counter top is a trend that will never go out of style! It makes a beautiful addition to any kitchen, bathroom, or as a beautiful accent floor piece.
The truth is that white granite color counter tops are a trend for a reason. The beauty of the granite is one that decorators and home-owners are just tapping into and beginning to use. As the popularity of white granite grows, more and more people begin to use it because it will never go out of style. White granite will continue to look beautiful through the decades and will go with any decorating style as its surroundings can make it have a vintage or modern feel. In short, you truly can't go wrong with any white granite piece that you choose to decorate. It is durable, low maintenance, and will look beautiful for years to come.
All these colors are available at Stonelandinc, our designers can help you design the perfect countertop, splash, bathroom floor or wall, visualizing different style stones. Make an appointment to [visit the nearest Stonelandinc store] (https://www.stonelandinc.com/visit/) best decision you will ever make to enhance your Kitchen, bathroom or office walls and floors.